"STRAIGHT TO BABYLON HEADZ"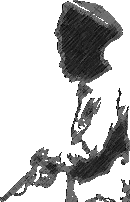 I'm collecting black musics (Afro Beat, Funk, Hip Hop, Jazz, Reggae) since more than 15 years now, my collection never stop growing (but the purposes of this website will only concern Reggae music).
I have decided to put online a selection of pics from various artists extracted from different books, from the net...
I have also decided to take in pics and put online my hole collection of Reggae LP's in order that all Reggae fans can use my website as a consequent data (more than 1 000 records).
You will also find my wantlist...one never knows!
Good Surf & One love.
Franoiss