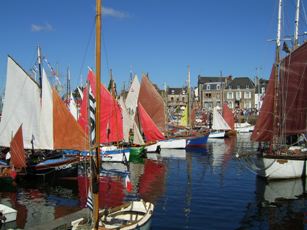 The area offers many sites of interest such as "La Roche Jagu": medieval castle (15th century), close to Pontrieux. The Tréguier Cathedral Cloister (15th century), Beauport Abbey (13th century) at Paimpol, the maritime cemetery of Ploubazlanec, plus many sea mills, small churches with ex-votos for sea-men, manor houses; all are of interest. At Lezardrieux, 6 km away, you can embark on old sailing boats and sail around Brehat Islands or up the Trieux estuary to La Roche Jagu and Pontrieux. This latter excursion can also be done by the newly restored steam-engine train from Paimpol to Pontrieux. To visit Bréhat Island take the launch for a 15min crossing from l'Arcouest.
Once on land you can discover this exceptional island, its gardens, its flowers, its sea-coast, by renting a bicycle or simply by walking. At Perros Guirec, you may embark for the Seven Islands', sea-bird sanctuary with in particular its precious colony of 20 000 couples of gannets. At low tide you may see superb seals lazing on the rocks after feeding on fish at high tide. You may stroll, from Perros Guirec to the charming small port of Ploumna'ch along the Pink granite coasts, "sentiers de douaniers".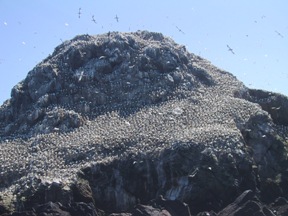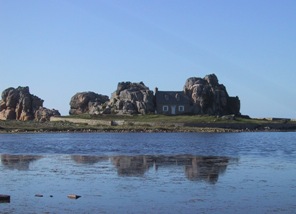 Apart from the extensive far-reaching sand beaches and its rocky coast with fishing opportunities, the area is rich in local gatherings and fairs: saint Yves's fete at Tréguier, Paimpol's Sailor's Song festival, Pontrieux's " Fete des Petits Lavoirs" as well as many local < Fest Noz > (Breton dances and songs ) in the nearby villages.
Tennis courts at 3 to 6 km, a riding club at 6 km as well as a 18 hole golf coarse at 30 km are to be found.