Studio Oberkampf 1
75011 Paris
for 2 persons

---
Very beautiful, original and confortable studio (22 m²), with 3 windows, so very clear for VACATION or PROFESSIONAL RENTAL for 2 persons (renovated end 2002), in the very trendy rue Jean Pierre Timbaud , near to the metro stations Parmentier, Oberkampf, République, based next to Oberkampf's street ( close to all markets, restaurants and of course beautiful bars for night life. 5 minutes' walk to the" place de la République", fifteen minutes walk to the famous "place des Vosges and "Sully's Palace" in the old center of Paris, the "Marais"as well fifteen minutes walk to the" Bastille" with the "Opera" - seven subway stations (from "Parmentier") until" Opera Garnier", 5 stations (from "République") to the famous Department stores of the "Galeries Lafayette".

It is located on the 3rd floor (without elevator) of a very ancient building (ancient covent) which was not yet renovated.
Beams in the lounge and the original floor-tiles in the kitchen which is seperated. A fridge, several high and low wall cupboards, an electric stove, a sink in stainless steel, microwave with incorporated grill, coffee maker, iron and ironing board, toaster, whistling kettle, a small, powerful vacuum ceaner, all the pans and dishes, as much linen in the batroom as you need for your stay.
The modern bathroom, tiled is equipped with a mirrored bathroom cabinet containing bath towels in two sizes, wash gloves, a hairdryer, paper tissues, cotton, shower gel, shampoo and liquid soap (all of good quality), plasters for "feet of walkers" and of course numerous arrangements for your stay

In the living room you have a quality king size convertible (160x205 cm), a low TV table with a TV PANASONC, a reader DVD TOSHIBA MULTIZONE ( including a choice of DVDs) which allows to read DVDs of the whole world, a SONY HI-FI system with CD player and radio as well as a CDs choice.

Big wardrobe, an extending table for 4 persons, 2 confortable armchairs, alcoves with bookcases and numerous green house plants.
Modernity and tradition mix there to form a harbour of beauty and peace in the tones of beige and green.

You have a card phone with which you can call (at your charge) local, national and international numbers and for receiving calls.
You will find in the studio numerous maps of the subway, buses, RER, walks and a general plan of Paris and useful phone numbers.

A domestic service (1 or 2 hours, 10 EUR the hour which is at your charge) can be asked
during the stay or at the end.
The arrivals are made on Saturdays from
3 pm. to 7 pm and the departures from 9.30 am. till noon.

Very near by : a laundromat, cleaners, Internet and telephone shop, video and DVD store, several grocers, coffeshops and restaurants as the "Sacophane" and very known bars as the "Trois Tétards", as well as a very short walk to the Metro station Parmentier

RATES
410 EUR the week

The minimum of stay is 1 week.
This price includes all the loads as electricity, heating and taxes.
Only the calls on the card phone is chargeable to the tenants.

695 EUR for 2 weeks
960 EUR per month

---
---
---
Studio Bastille/ Marais/ Roquette/ 75011 Paris
for 2 persons
Please contact for this studio :
daleendp@us.ibm.com or
daleendp@gmail.com

This studio( 28 m² -completely renovated in 2003) is located in a high standing type of building with splendid built-in flowery gardens where trees and fountains, in the summer time, add freshness. Once you have reached the third floor with the lift all you can hear from the studio is the humming of birds. You get a breathtaking view from this paradise studio through a wide picture window looking out onto a terrace.

The view totally changes a few steps down the building : the Parisian life is a complete change when one leaves this spot to head for rue de la Roquette and its numerous restaurants, shops and bars. You are within walking distance to la Bastille and le Marai, the opéra, the harbour of the Bastille, l'Hôtel de Ville, Museum Picasso.

The studio is built to meet up the area standard: elegant, luxurious and very comfortable it is entirely renovated with close-to-nature materials: the bathroom has a whole tiled floor, a bathtub, a built-in wash basin with units and a toilet. A complete set of towels (large, smaller ones and flannels are provided according to needs). You will find a large wardrobe with a mirror for your toiletry items and the owner has added a pharmacy kit for first needs, an electric hairdryer, some shampoo, shower gel, cotton wool and tissues.
The tiled kitchen, seperate, has several lower and upper oak-made units, hotplates vitroceramiques, a fridge, a microwave oven, an electric kettle, a toaster, a Riviera espresso bar with all necessary dishes and cooking utensils.

In the entrance hall you will find several shelves, a wardrobe and a large Renaissance style mirror.
The living-room is separated from the hall by a curtain. It opens onto a large terrace where an elegant dinner suite with a table and two chairs has been placed on a green lawn carpet for dining outdoors, surrounded by some flowers and green plants. There also are two high lamp posts with big candle lights to brighten up your outdoors dinners. The sitting-room is furnished with a double cupboard for clothes and belongings, two double wooden bank beds with very good quality mattresses and cushions. A wicker trunks is used as bedside table to store the bed linens. The wall next to the bed wears a large mirror to reflect the lamp lighting in the evening and also the green plants to the opposite side. A light tinted wood table as a low table and two wicker armchairs are there for your comfort with a dining foldable table for four.
Next to the window there is a mini bar as well as large green plants to give the impression the garden protrudes in and out of the studio. You will also find a cable TV, a Pioneer DVD multi-standard player, a Sony hi-fi stereo with CD-MD recorder with a choice of CDs and DVDs.
During Spring and Summer nights you can sleep with the window open and be awakened by the song of birds right up the trees opposite the studio. The district has everything to offer to meet everyday needs: supermarkets with fruits and vegetables next to the building entrance, launderette, dry cleaners, Cybercafé, chemist and several bakeries. Besides, the Rue de la Roquette can boast its many fine restaurants with different types of food and its bars, to fulfil an exciting night life, are legions.



RATES
479 EURO /week

The minimum of stay is 1 week.
This price includes all the loads as electricity, heating and taxes.
Only the calls on the card phone are chargeable to the tenants.

2 weeks 850 EUR

1 month 1175 E
+ phone communications


For the long term stays we furnish once a week fresh linen.
Internet connexion possible for long terme stays

XE.com Personal Currency Assistant
---
STUDIOS.VERTS.DE.PARIS
short and long time holiday and professionnal
rentals
directly by the owners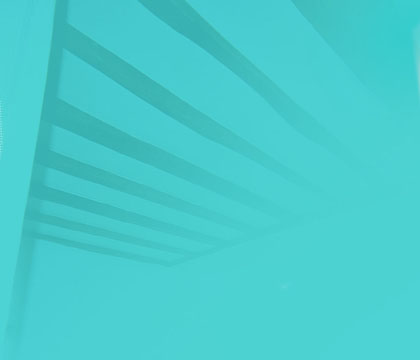 Tel : +33.633.45.94.04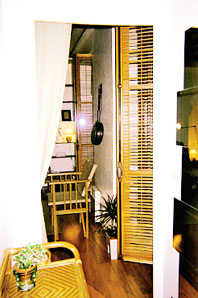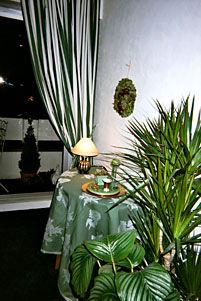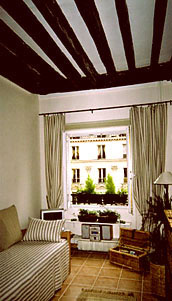 Studio "LA FONTAINE"
75011 Paris

for 1/2 persons

For this studio please contact:

miller_properties@yahoo.com


Small qualitystudio (17 m² /completely renovated in 2004), 3rd stage, elevator, on the very beautiful "Place des 3 Bornes", with view on trees anda fountain, beams, tiles, woodden decoration, well equipped kitchenette, and shower-room entirely tiled in Terracotta,
entry wall cupboard, stay stowaway beds, TV, international DVD reader, Hifi system, choice of DVDs and CDs, cardphone and arrival gift, products of bath - shampoos and freezing shower, Kleenex for your reception.
Very close subway: Oberkampf, Republic and Parmentier. Situation: 3rd floor of an old building (of which the staircase is not yet renovated ), at 4 minutes' walking distance of the historical center of Paris, the Marais and 7 minutes to Bastille and its Opera, 5 minutes to the Canal St Martin, 15 min. to the Place of the Vosges and St Paul, a few minutes to the famous cemetery of the Père Lachaise , approx. 15 min. to Hôtel de Ville, Quaies de la Seine and Notre Dame (20 min.)

In the near neighbourhood : 2 supermearkets, a laundromat, cleaners, Internet and telephone shop, video and DVD store,a libary, several grocers, pharmaciie and bakeries, coffeshops and restaurants as the "Astier" and very known bars as the "Trois Tétards", as well as a very short walk to the Metro station Parmentier

FAQ/CONDITIONS



Fee: 865 EUR / month
399 EUR / week
665 EUR /2 weeks
Tel: 00336.33.45.94.04

STUDIOS.VERTS.DE.PARIS seasonal rentals of short and long term
click on a photograph to see the continuation

miller_properties@yahoo.com

e-mail : dbrc@noos.fr

PLEASE CLICK ON THE PHOTOS TO SEE THE NEXT

q