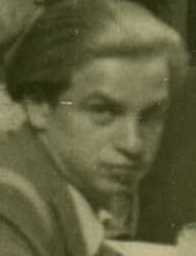 Who is this guy?
His name is Maurice Garbarz. "The Fighter" is a novel, a work of fiction, but it is based on the actual story of this man.
I know him because he was my father's friend.
I know his story because he wrote a book about it: "The Survivor." His elder son helped him write it. His younger son translated it into English.
Maurice died in 2010. He was 95, or maybe 97, as he didn't know for sure when he was born.
Click here to see the full picture and get some more info about Maurice.
About The Fighter
The Fighter is my own translation of a book I wrote in French, Le ring de la mort. It was published by Bloomsbury USA in 2006. An eBook version was published in 2013.
Click here to display a list of frequently—and not so frequently—asked questions about "The Fighter."