---
Quorum of One is no longer being updated because I switched to writing humor columns for

paris-update.com

and

myfrenchlife.org

, entitled "C'est Ironique" and "The Ranting Frenchologist" respectively.

Both are in English and require no particular foreknowledge of France, French, or the French. Who, by the way, are much nicer than you have heard. Mostly.


BUT WHILE YOU'RE HERE, please check out my YouTube page of
COMIC SONGS and SPOKEN WORD pieces, including my latest opus,
"The Pragmatist's Lament":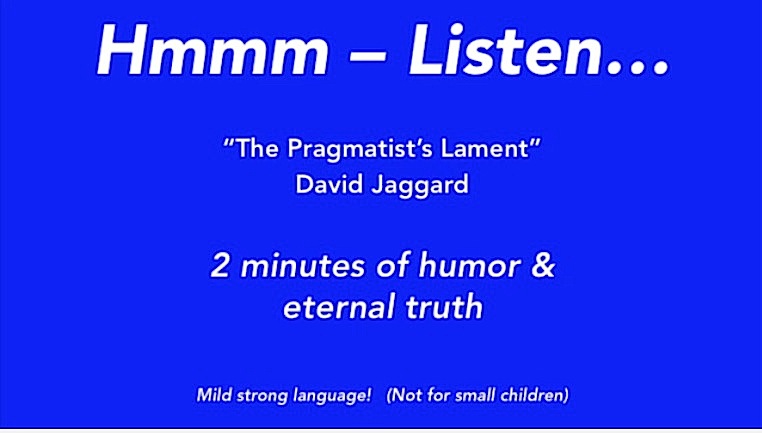 AND, AND, AND ...



The "Quorum of One" book is out!



A collection of my best satire pieces from this site, McSweeney's, The Big Jewel and Yankee Pot Roast, available from just about every e-book seller in the universe and priced to move (under $10 in the States, under €8 in Europe).

Order on Amazon!

Order on iTunes, Nook,
Scribd
or
PagePusher
(no direct links available for those four - you have to put "Quorum of One" and/or my name in the search function)


Order on iBookstore!


Order on Reader Store!

Order on Kobo!

Order on Copia!

That's an order!


Copyright 2011 by David Jaggard.
Basic design of this page by www.rickyswebtemplates.com
Don't read this: QOO is a humor site devoted to parody, satire, parodies, satires, jokes and humor, jokes and humour, news parodies, news satires, funny news, satires of the news, parodies of the news, humorous news, news jokes, newspaper parodies, funny quotes, funny lists, list humor, list humour, list jokes, stupid criminals, stupid crimes, frauds and hoaxes, true crime stories, funny pickup lines, ridiculous pickup lines, offbeat music, newspaper satires, literary parodies, literary satires, literary satire, literary parody, satirical literature, funny obituaries, parodies of obituaries, journalism parodies, journalism satires, journalism parody, journalism satire, parodies of literature, lyrics, parodies of lyrics, satires of lyrics, song lyric parodies, song lyric satires, satires of literature, strange monologues, humorous lists, humourous lists, list parodies, list satires, Bush bashing, satiric articles about Paris France, writers in Paris, food in Paris, current events in Paris, funny stories about Paris, Paris humor, Paris jokes, Paris satire, ironic stories about Paris, goings-on in Paris, commentary about Paris, Paris politics, French politics, life in France, life in Paris, just about everything to do with Paris the actual city and not the airhead pseudo-celebrity, and getting as many possible search engine keywords into this paragraph as possible.
I warned you.
Yes, not only do I still think that listing key words and phrases will increase my search engine results, I also still have a counter,
which now reads
, although this a totally inaccurate number that in no way represents the actual number of reads of this website.

Counter by www.digits.com

About the translation / traduction of Air France Madame Magazine and Nancy Li